---
Description
No need for serials and cracks to get the full version, (already done it for you).
No unnecessary registry changes.
No boring installation of tool-bars in your browser or other unwanted things.
You can even run this torrent from an USB-Stick.
Easy Uninstall with the Windows control panel.
Choose where you want to put the files on your PC.
These are a few things that makes a '2-click run' version a better version.
If everybody seeds, you will get higher downloading speeds.
DESCRIPTION:
Ashampoo Burning Studio 2019 is a powerful disc burning software for CD, DVD and Blu-ray discs. Core features include burning of files, audio and video to standard blank discs but also specialized media such as BDXL or M-Disc. The built-in disc ripping supports auto-detection of track names and audio files can easily be turned into custom audio discs complete with individually designed covers and inlays as well as playlists for easy playback. The program can also finalize discs to make them playable on older retail players. Ashampoo Burning Studio 2019 features disc spanning that automatically spreads data across multiple volumes and avoids size constraints. This makes it incredibly easy to burn entire collections of photos, documents or songs to disc. Users of disc images will appreciate the support for ISO and CUE/BIN along with the integrated image preview during the creation and browsing of disc images. Ashampoo Burning Studio 2019 also includes backup features to save data of any file type to disc, flash drive or external hard disk. The 1-click backup tool takes care of External files, e.g. from USB sticks or tablets. Version 2019 also features a design overhaul and password-protection for burned discs.
Installation instructions:
1. Execute the .exe file.
2. Follow the instructions.
3. Enjoy the program.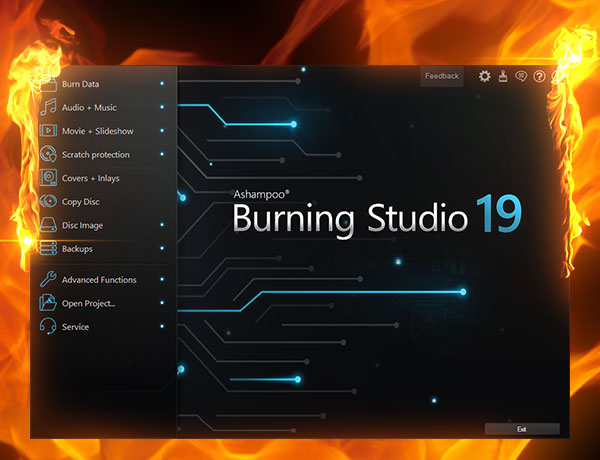 ---
---