Tales of Vesperia Definitive Edition CODEX (Size: 19.26 GB)

codex.nfo

5.47 kB

README!!!.txt

270.00 B

Tales.of.Vesperia.Definitive.Edition-CODEX.part01.rar

999.00 MB

Tales.of.Vesperia.Definitive.Edition-CODEX.part02.rar

999.00 MB

Tales.of.Vesperia.Definitive.Edition-CODEX.part03.rar

999.00 MB

Tales.of.Vesperia.Definitive.Edition-CODEX.part04.rar

999.00 MB

Tales.of.Vesperia.Definitive.Edition-CODEX.part05.rar

999.00 MB

Tales.of.Vesperia.Definitive.Edition-CODEX.part06.rar

999.00 MB

Tales.of.Vesperia.Definitive.Edition-CODEX.part07.rar

999.00 MB

Tales.of.Vesperia.Definitive.Edition-CODEX.part08.rar

999.00 MB

Tales.of.Vesperia.Definitive.Edition-CODEX.part09.rar

999.00 MB

Tales.of.Vesperia.Definitive.Edition-CODEX.part10.rar

999.00 MB

Tales.of.Vesperia.Definitive.Edition-CODEX.part11.rar

999.00 MB

Tales.of.Vesperia.Definitive.Edition-CODEX.part12.rar

999.00 MB

Tales.of.Vesperia.Definitive.Edition-CODEX.part13.rar

999.00 MB

Tales.of.Vesperia.Definitive.Edition-CODEX.part14.rar

999.00 MB

Tales.of.Vesperia.Definitive.Edition-CODEX.part15.rar

999.00 MB

Tales.of.Vesperia.Definitive.Edition-CODEX.part16.rar

999.00 MB

Tales.of.Vesperia.Definitive.Edition-CODEX.part17.rar

999.00 MB

Tales.of.Vesperia.Definitive.Edition-CODEX.part18.rar

999.00 MB

Tales.of.Vesperia.Definitive.Edition-CODEX.part19.rar

999.00 MB

Tales.of.Vesperia.Definitive.Edition-CODEX.part20.rar

745.66 MB

Files view Limit 25 - Current Torrent have 22 files
---
KAT Staff Notes : Be aware, This is a Unverified Upload.
Description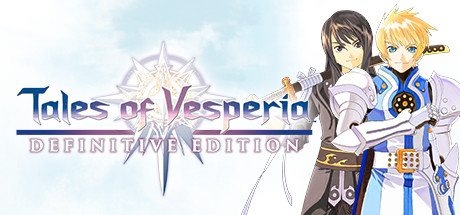 Title: Tales of Vesperia: Definitive Edition
Genre: RPG
Developer: QLOC, BANDAI NAMCO Studios Inc.
Publisher: BANDAI NAMCO Entertainment
Release Date: 10 Jan, 2019
About This Game
Celebrate the 10th anniversary of Tales of Vesperia and the return of this fan-favorite with the Definitive Edition!
Required
Tales.of.Vesperia.Definitive.Edition.Crackfix.incl.DLC.Unlocker-CODEX
---
Related Torrents
| Torrent name | Size | Files | Age | Seed | Leech |
| --- | --- | --- | --- | --- | --- |
| | 9.20 GB | 3 | 4 days ago | 4 | 2 |
| | 9.13 GB | 14 | 4 days ago | 86 | 43 |
| | 18.34 MB | 3 | 5 days ago | 2 | 0 |
| | 1.37 GB | 1 | 1 year ago | 2 | 1 |
---