Little Snitch v4.0.3 Mac OS X {B4tman} (Size: 50.37 MB)

375.00 B

Little Snitch 4.0.3 – Alerts you about outgoing network connections..dmg

50.37 MB
Files view Limit 50 — Current Torrent have 2 files
---
Description
Little Snitch 4.0.3 – Alerts you about outgoing network connections.
Description:-
Little Snitch gives you control over your private outgoing data.
Track background activity:-
As soon as your computer connects to the Internet, applications often have permission to send any information wherever they need to. Little Snitch takes note of this activity and allows you to decide for yourself what happens with this data.
Control your network:-
Choose to allow or deny connections, or define a rule how to handle similar, future connection attempts. Little Snitch runs inconspicuously in the background and it can even detect network-related activity of viruses, trojans, and other malware.
WHAT'S NEW in Version 4.0.3:-
Network Monitor:-
• Added preferences option for showing data rates either in Bytes/s or Bits/s
• More prominent indication if a filter is currently active
• Added support for full screen mode
Notifications:-
• Improved "Simulated Input Ignored" notification
• Fixed: Notifications weren't shown under some circumstances
• Fixed: Silent Mode Notifications are no longer shown when the Network Filter is turned off
Little Snitch Configuration:-
• Improved keyboard control in rule editor
• Fixed broken help links in the right sidebar of the rules window
General Improvements:-
• Improved installation procedure on macOS 10.13 High Sierra
• Improved code signature checking
• Improved Deep Packet Inspection
• Improved Touch Bar support
• Improved support for "lftp"
• Improved support for Viscosity OpenVPN client
• Improved support for FTP and MySQL
• Fixed an issue when creating via-rules in the connection alert, when the main-process and the via-process are from different users
• Various bug fixes and performance improvements
• Overall improved stability
REQUIREMENTS:-
• OS X 10.11 or later, 64-bit processor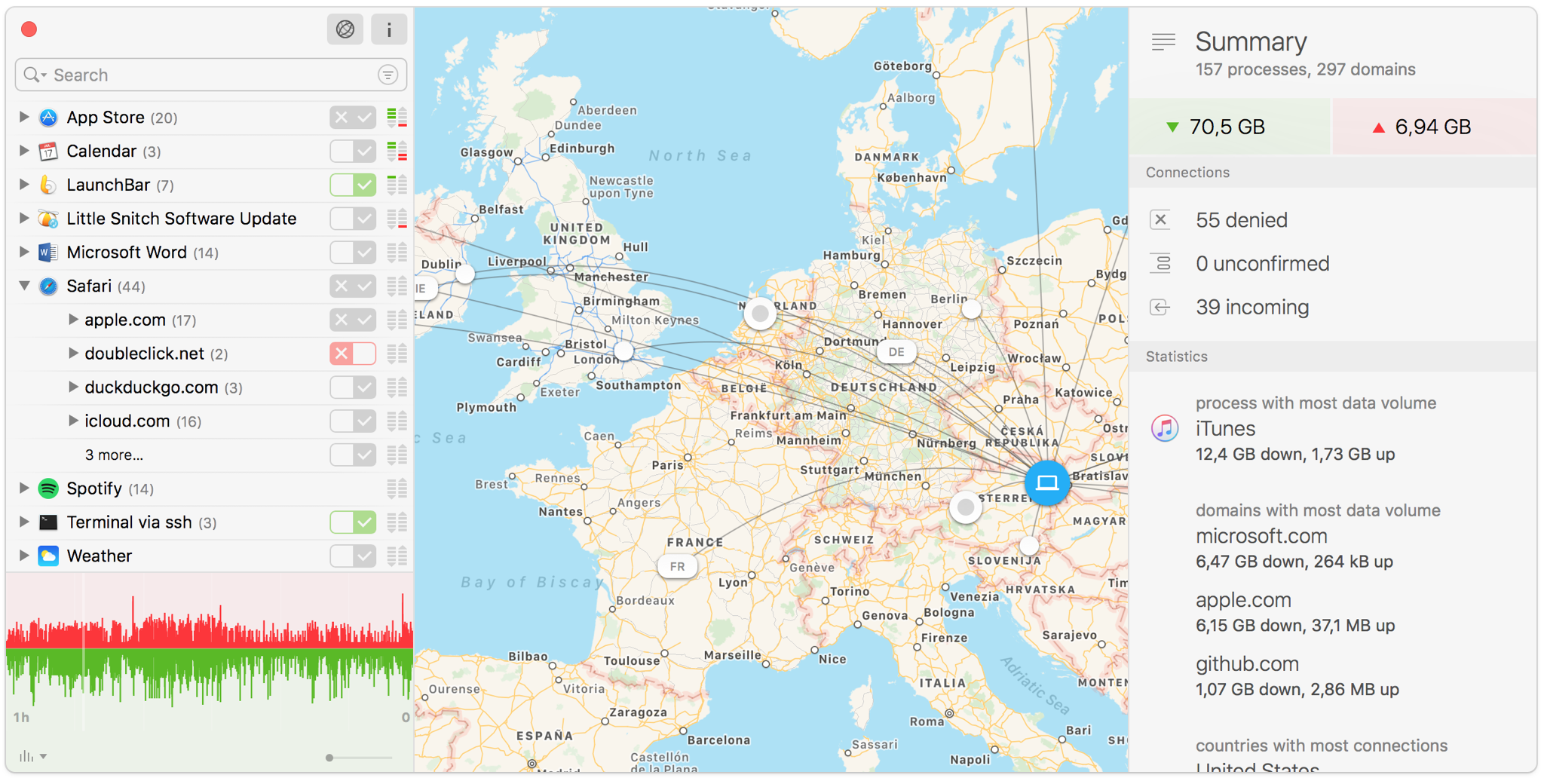 ---
---