Strange Brigade CPY (Size: 28.45 GB)

cpy-sb.nfo

10.39 kB

README!!!.txt

270.00 B

Strange.Brigade-CPY.part01.rar

999.00 MB

Strange.Brigade-CPY.part02.rar

999.00 MB

Strange.Brigade-CPY.part03.rar

999.00 MB

Strange.Brigade-CPY.part04.rar

999.00 MB

Strange.Brigade-CPY.part05.rar

999.00 MB

Strange.Brigade-CPY.part06.rar

999.00 MB

Strange.Brigade-CPY.part07.rar

999.00 MB

Strange.Brigade-CPY.part08.rar

999.00 MB

Strange.Brigade-CPY.part09.rar

999.00 MB

Strange.Brigade-CPY.part10.rar

999.00 MB

Strange.Brigade-CPY.part11.rar

999.00 MB

Strange.Brigade-CPY.part12.rar

999.00 MB

Strange.Brigade-CPY.part13.rar

999.00 MB

Strange.Brigade-CPY.part14.rar

999.00 MB

Strange.Brigade-CPY.part15.rar

999.00 MB

Strange.Brigade-CPY.part16.rar

999.00 MB

Strange.Brigade-CPY.part17.rar

999.00 MB

Strange.Brigade-CPY.part18.rar

999.00 MB

Strange.Brigade-CPY.part19.rar

999.00 MB

Strange.Brigade-CPY.part20.rar

999.00 MB

Strange.Brigade-CPY.part21.rar

999.00 MB

Strange.Brigade-CPY.part22.rar

999.00 MB

Strange.Brigade-CPY.part23.rar

999.00 MB

Files view Limit 25 - Current Torrent have 32 files
---
KAT Staff Notes : Be aware, This is a Unverified Upload.
Description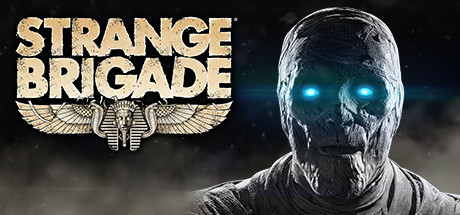 Title: Strange Brigade
Genre: Action, Adventure
Developer: Rebellion
Publisher: Rebellion
Release Date: 27 Aug, 2018
About This Game
Embark on an exotic journey into danger in this rip-roaring 1930s third person adventure for 1-4 players! Encounter pulse-pounding action, treacherous traps and tales of derring-do!
---
---
Sharing Widget
To share this torrent inserting the provided BBCode into comments, status messages, forum posts or your signature.
Torrent: Strange Brigade CPY